Hunters Moon Dance Happening Artists 2019
Jenn Freeman (Po'chop)
Chicago-based performance artist Po'Chop uses elements of dance, storytelling, and striptease to create performances and inspire students and collaborators across the country. Po'Chop has performed at the Brooklyn Museum in Brown Girls Burlesque's Bodyspeak, and headlined shows in New Orleans, Kansas City, Minneapolis, St. Louis and New York. Po'Chop is an Advisory Board Member for High Concepts Laboratory and a Board Member, Cast Member, and Workshop Leader for Jeezy's Juke Joint, an all black burlesque revue. Po'Chop performs on Netflix's Easy (Season 2), appears in music videos for songs by Jamila Woods and Mykele Deville, and is a muse for co-created experimental dance films such as Home | Here. Po'Chop was selected as the recipient of the Chances Dances Mark Aguhar Memorial Grant in 2015, awarded as a 2017 3Arts Make A Wave Artist and was recently selected as a 2018 Chicago Dancemakers Lab Artist.
Wilson Tanner Smith
Wilson Tanner Smith is a Chicago-based cellist, composer, improviser, and performance artist whose work is characterized by the use of limited materials and simple forms, finding the multitudes that exist in the small, subtle, and silent. He performs solo and collaboratively across mediums of music, movement, and theatre, including past work with dancer/choreographer Ayako Kato, the Kristina Isabelle Dance Company, musicians Sebastian Strinning, Keefe Jackson, and Ryan Packard, and at venues including Links Hall/Constellation, the Pivot Arts Festival, Elastic Arts, and the Ragdale Foundation. He has given world premieres by composers Manfred Werder and Ben Zucker, and his own compositions have been performed in Chicago, Philadelphia, and Porto, Portugal. Smith also presents his own cross-disciplinary work under the project name BIVOUAC.

See/hear/read more at wilsontannersmith.com
Precious Jennings
Is a teacher, performer and improviser in Chicago. She was named Newcity's "Best emerging dancer" of 2016. Her research in dance and performance consists of combining somatic and healing/energetic practices; how we arrive to the state in which we improvise and setting up a lucid and grounded space in which to practice and perform. She has been teaching actors for 10 years which has lead to the study of physical acting methods to understand somatic development of the human condition through embodied practices. She studies Body-Mind Centering(R) and is currently a teacher in training for Lucid Body, a physical acting practice. Her certifications include Thai Bodywork and Massage, Yoga, and Irene Dowd's choreography based on Proprioceptive Neuro-Facilatation (PNF) patterns. Currently she performs independently, nationally and internationally with The Humans, Chicago Moving Company, Ayako Kato/ArtUnion Humanscape and Kristina Isabelle. She teaches at Columbia College Chicago in the Theater and Dance Departments.
Julian Terrell Otis
Julian Terrell Otis a multidisciplinary artist, creative vocalist/improviser and composer is known for bringing fresh perspective, nuance, and "high drama" to the contemporary music world. He has performed nationally and internationally with the American Contemporary Music Ensemble, the International Contemporary Ensemble (ICE), Imani Winds, Nicole Mitchell's Black Earth Ensemble, Helga Davis, Davoné Tines, Ben LaMar Gay, Seth Parker Woods, Renee Baker, George E. Lewis, David Fulmer, Steven Schick and many others. The New York Times has praised his contributions to the "trio of impressive vocal soloist" in George E. Lewis' chamber opera Afterword. A coming-of age opera of ideas, positionality, and testament that has been performed internationally in the United Kingdom, the Czech Republic, and various U.S. cities. Equally at home in the performance 'live art' community he was a featured performer in Otobong Nkanga's work Carved to Flow at the Museum of Contemporary Art Chicago. He is recognized in the Chicago theatre community as an actor for various venues and integrates dramatic instincts and experiential elements into his projects. https://sites.google.com/view/julianterrellotis
Megan Scheenberger
Megan Schneeberger is from the Bitterroot Valley in Montana. She began her dance training at River Street Dance Theater in Hamilton, Montana before earning a BFA in Choreography and Performance from the University of Montana. She had the privilege of working with Epiphanie Productions, Ann Carlson, Florin Fieuru, Silvita Diaz Dance and Khecari but has always felt most at home with The Space Movement Project which she joined in 2005. Outside the studio you will find her studying wine-making, reading everything and anything, and generally looking puzzled.
Angel Bat Dawid
Composer, clarinetist, singer & spiritual jazz soothsayer Angel Bat Dawid descended on Chicago's jazz & improvised music scene just a few years ago. In very short time, the potency, prowess, spirit & charisma of her cosmic musical proselytizing has taken her from relatively unknown improviser to borderline ubiquitous performer in Chicago's avant-garde. On any given night you can find Angel adding aura to ensembles led by Ben LaMar Gay, or Damon Locks, or Jaimie Branch, or Matthew Lux, or even, on a Summer night in 2018, onstage doing a woodwind duo with Roscoe Mitchell. For her recorded debut on International Anthem, The Oracle, we've chosen to release a batch of tracks that Angel created entirely alone – performing, overdubbing & mixing all instruments & voices by her self – recorded using only her cell phone in various locations, from London UK to Cape Town RSA, but primarily from her residency in the attic of the historic Radcliffe Hunter mansion in Bronzeville, Southside, Chicago.
https://www.thewire.co.uk/audio/tracks/stream-the-brand-new-lp-by-angel-bat-dawid
Andy Bellomo
Andy Bellomo (aka "Andy B") is a queer woman visual artist, public mural artist, teacher and performer. She specializes in hand-cut glasswork, with movement and energy at its core. She creates large-scale glass artworks that achieve depth by combining many visual and physical layers at a time. Each cut of glass is like a stroke of paint, revealing the exact movement of her hands, with intricate line movement and multiple colors of glass and grout combined. Her current body of work is bright, iridescent, and reflects an enormous amount of light through the natural material of glass. Her mural work spans Massachusetts, Illinois, Wisconsin, Michigan, Ohio and Indiana. Andy has developed skills in design, fabrication and installation and has created public murals for over a decade.
As a full time artist, she divides her time between creating large-scale murals, educating youth, doing commissioned work, and performing as a drag king. Andy has a strong belief in collaboration and cross-promoting fellow community members. She is a dynamic member of the arts and LGBTQ community in Chicago and a strong activist and advocate for social change and human rights. Andy is also the co-producer of Queer Lines, a yearly three part drag king, visual arts, and poetry show.
Amelia Charter is a performance artist, teacher, and carpenter. She creates body-based art, using movement, everyday objects, sound, text, and site-specific development. Her work considers spatial capabilities of 'a stage' as it lives in the studio, the gallery, private and public space—for audiences of one and for many. Her multidisciplinary practice challenges perceptions of the utilitarian, material capabilities, and performance transparency.
Charter earned an MFA in Performance and received the James Nelson Raymond fellowship from the School of the Art Institute of Chicago (2014). She currently lives in Los Angeles and recently performed an evening of three solo works presented as a performance triptych at Pieter Performance Space.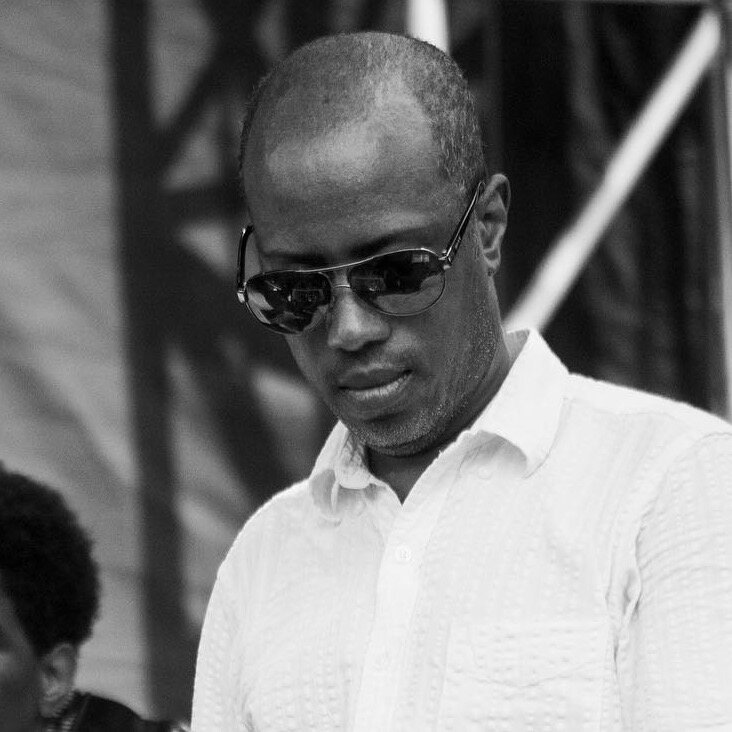 Norman W. Long is a multi-disciplinary artist working in sound, video and performance. His practice involves walking, collecting, performing and recording to create objects, environments and situations in which he and the audience are engaged in dialogues about memory space, value, silence and the invisible. He earned a Master's Degree in "New Genres" while attending the San Francisco Art Institute and Master's of Landscape Architecture degree in 2008 from Cornell University. In 2008 Norman relocated to Chicago where he has performed and exhibited at Experimental Sound Studio, Kavi Gupta Gallery, Hungryman Gallery, Harold Washington College, Chicago Artists Coalition Gallery, Links Hall, Elastic, and the Arts Club for the 2015 Chicago Humanities Festival. Norman has received 3Arts Award in 2011, 3Arts Djerassi (Woodside, CA) Artists Residency Fellowship in 2014, BOLT Artist in Residence at the Chicago Artists Coalition in 2014-2015, 3Arts Fellowship at AS220 (Providence, RI) 2017 Artist in Residence program, ThreeWalls RaD Lab Fellow for 2017-2018 and Guest Composer at EMS Elektronmusikstudion, Stockholm, Sweden made possible in part by the City of Chicago's DCASE grant.